Rental Information
Apartment Rental...
The furnished 4 room apartment has 1100sq. ft. of mission style country living which includes a kitchen, full bath, living room and 2 bedrooms. The eat-in kitchen is large and bright with an excellent view of Chaumont Bay. The kitchen has all the necessary furnishing and utensils. Gas grills are provided on both the front and rear porches. The first floor bedroom has a queen-size bed while the second floor has 3 double beds. There is also an expanded facility which has a total of 6 bedrooms and 2 and 1/2 baths. Summer time rental includes boat dockage and launch area. Call, write, or email for current prices.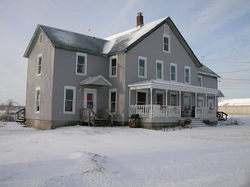 Farm House - Fall/Winter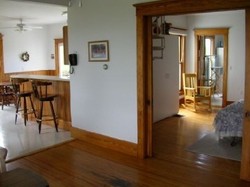 First floor living area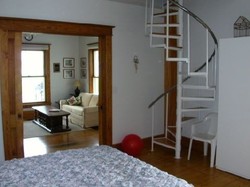 First floor bedroom looking into living room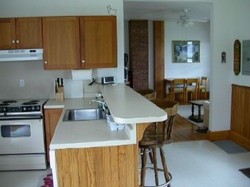 Kitchen area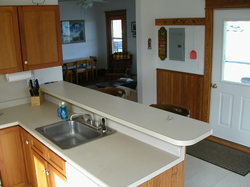 Additional view kitchen area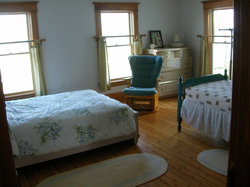 Upstairs bedroom in expanded apartment rental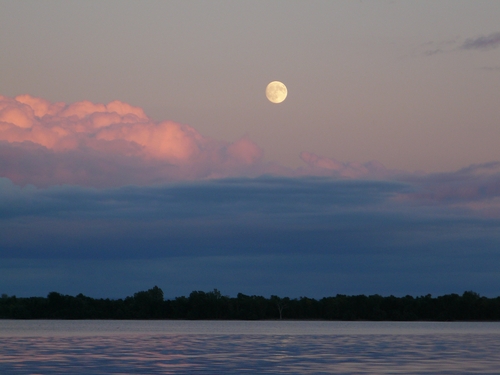 View of a sunset as seen from our dock. Paradise at its best.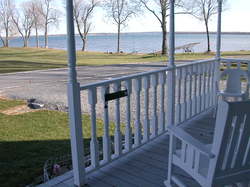 View from front porch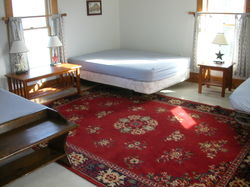 Second floor bedroom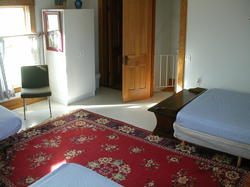 Additional view second floor bedroom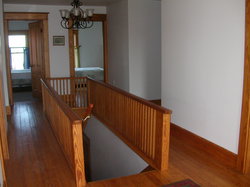 Hallway in expanded apartment rental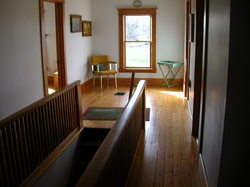 Hallway in expanded apartment rental